As some of you may have heard, my buddy Jose (aka Snare) just recently became the father of a baby girl by the name of Nadia Alina Martinez. I'm trying to fill his head with ways to mess with his daughter when she's older (ie, tell her that he
is
Captain Jack Sparrow and that Pirates of the Carribean is a documentary of his youth). This one's for you buddy, your gonna make a kickass Dad!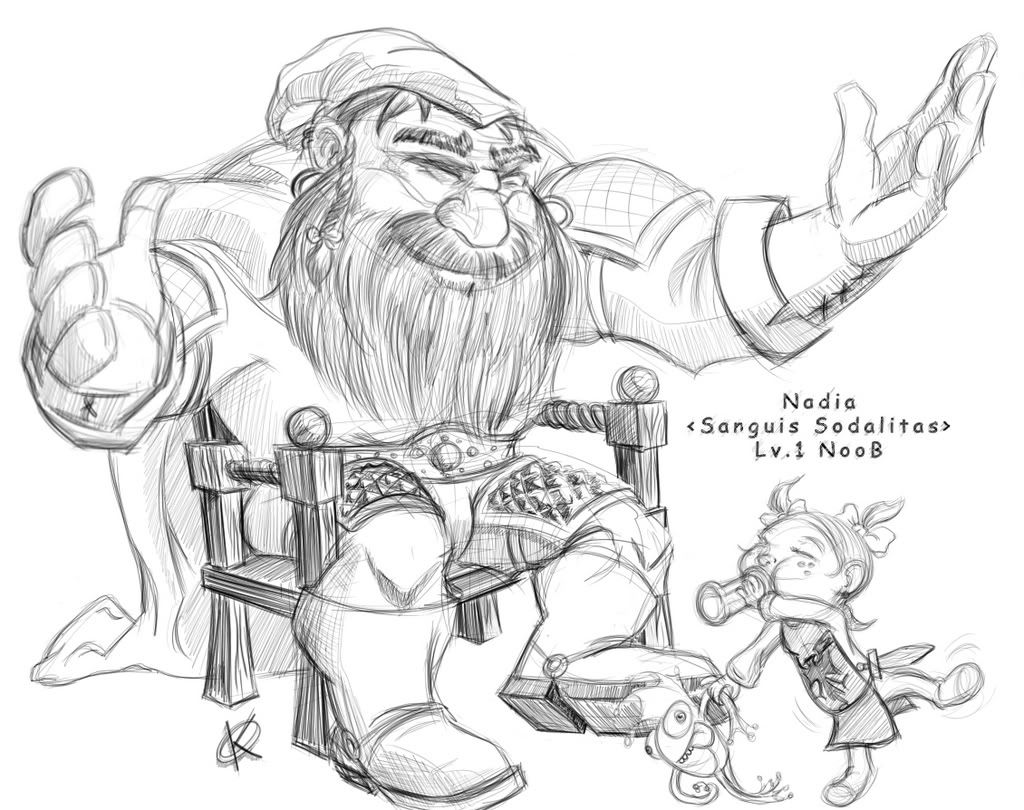 Be sure to stop by
Jose's Blog
for pictures of Nadia.
--Edit--
Just in case your wondering (already had two people puzzled by why I drew Jose as a dwarf when I made a reference to "Pirates"), Jose plays World of Warcarft and rolls as a dwarf. He loves dem liddle peepz.